Our Company
We are a small, innovative team who pride ourselves on being on the cutting edge of the ever-changing security landscape. We are focused on building lasting partnerships centered around putting holistic, quantifiable, and actionable risk analyses into our client's hands to help them make informed, data-driven decisions to safeguard what's most important to them.
About Us
Triaxiom Security is an information security firm that specializes in penetration testing and strategic security consulting. Based out of Charlotte, NC, we're a team of creative and collaborative individuals dedicated to providing top-of-the-line security services to our customers of all sizes and across all industries throughout the United States.
Our goal is to build lasting relationships with our customers, helping them to bolster their organizational security posture. We aim to do that by providing critical information to your team for you to make data-driven decisions that can optimize your internal resources and help you navigate the current cybersecurity landscape.
We know you are looking for an expert!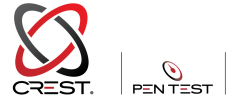 At Triaxiom Security, we understand that you are paying for a security expert, and that's why our engineers are masters of their craft. Triaxiom Security is a CREST-accredited penetration testing provider. Our engineers, at a minimum, have five years of direct information security experience. Additionally, our engineers have industry leading certifications including:
PCI Qualified Security Assessor (QSA)
Certified Information Systems Security Professional (CISSP)
Certified Ethical Hacker (C|EH)
Offensive Security Certified Professional (OSCP)
GIAC Security Essentials Certified (GSEC)
GIAC Certified Incident Handler (GCIH)
GIAC Web Application Penetration Tester (GWAPT)
COMPTIA Net+
COMPTIA Security+.
In addition to experience and leading certifications, it is important to know that you can trust the engineer who you are allowing to hack your network. Many of our engineers have former experience in the military with Top Secret Security Clearances and all of our engineers have undergone extensive background checks.
We're always looking for passionate, driven engineers to join our team. If you're interested in joining Triaxiom, email us your resume at careers@triaxiomsecurity.com.